Leagues and tournaments are returning to Blizzard!
Friday night leagues at Blizzard Mountain Pinball!!
Our next league will begin on Friday, September 17th at 7pm. It will run for 10 weeks (taking October 22nd off for Rocky Mountain Pinball Showdown, and taking November 26th off for Thanksgiving) with a finals on Friday, December 10th. League will start at 7pm each night.
Dues are $40 (plus cost of games played), and league players will get 20% off gameplay for the night! The $40 will go into a prize pool to be awarded on December 10th.
Please note the finals may be delayed a week if we have to cancel a week due to weather.
Here's how it works: on each league night, we will play 5 games in 3- or 4-player groups. 1st place on a game gets you 4 points, 2nd gets you 3, etc. After each week we recalculate your average and the next week you'll play against others with a similar average. This will continue for 10 weeks. For finals, we'll take the top players and put them in the A division, everyone else will be in B division. Prize money will be divvied up between the two divisions so everyone will have a chance to win!
This league WILL be IFPA sanctioned. You only need to be here for 7 of the 10 weeks to qualify for finals. Note that if you make all 10 weeks, you'll drop 2 of your worst weeks for seeding in the finals. Attending 9 of the 10 weeks will drop 1, 8 or fewer weeks won't drop any.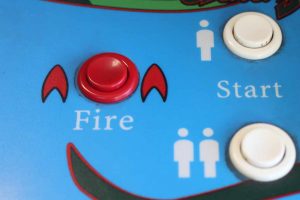 Mask wearing will be heavily encouraged, especially if you have not been fully immunized (2 weeks after your final shot). Ultimately whether masks are required or not will depend on the current Jefferson County guidance which we will be following.
We are really looking forward to hosting the league again! Pinball leagues are fun for all ages and skill levels. Learn how to be a better player! Learn strategies to play your favorite games even better! We hope to see you here!
Follow us on Social Media